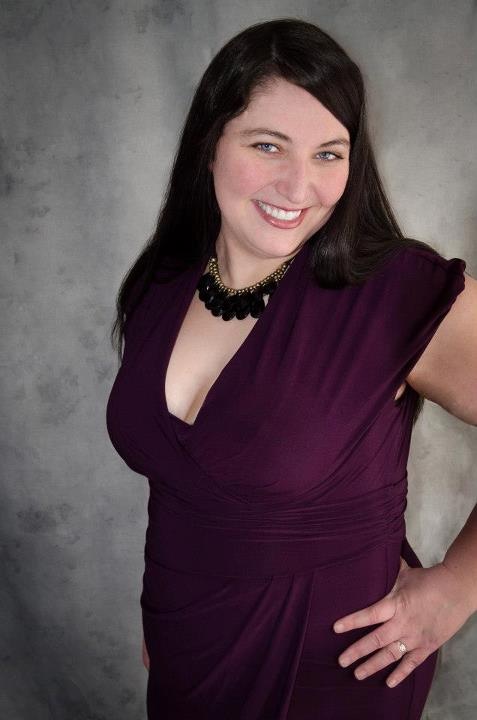 Most people who have gastric bypass surgery have very rapid weight loss in the first year. Once the pounds stop dropping, plateaus can be very frustrating.
Not only is it annoying to step on the scale and see the same number (or see a higher number), it's been tough to deal with the fallout publicly. I've been really open and honest about my weight loss and measurements, and I know people are paying attention. When I haven't posted my current weight on MyFitnessPal for a while, I start getting questions. Some of my favorites:
"Did you give up?"
"Did you decide to have your surgery reversed?"
"Are you waiting to post your weight so you can show off a big number?"
"I noticed that your weight loss stopped. Would you be interested in trying _____?" (insert various multi-level marketing weight loss product)
"Are you exercising? It's really important to exercise when you're trying to lose weight."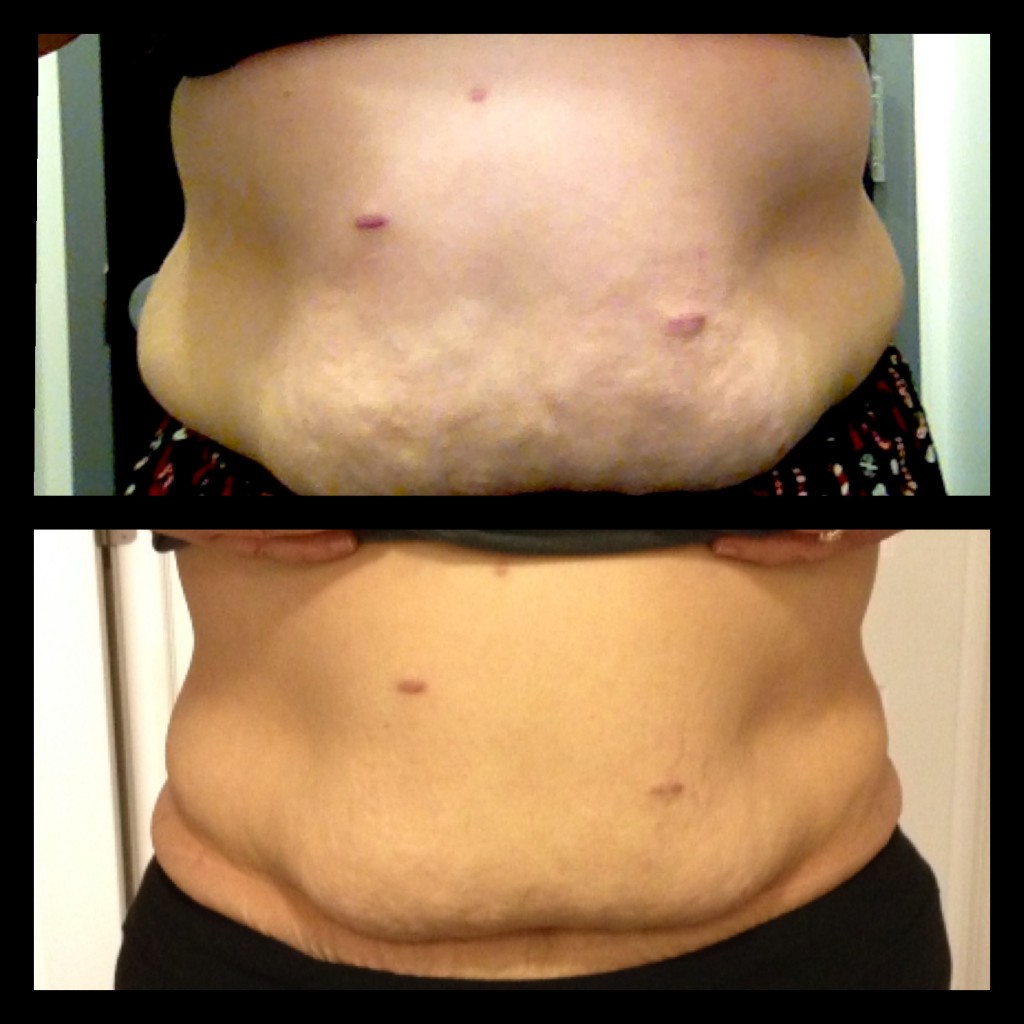 The last comment is the one which makes me laugh, especially on MyFitnessPal. They have access to my weight losses just as much as they have access to my workout records. Way to be observent, buddy!
The first week of December began my plateau that's been sticking around for about 2 months. The first week of December was a few days after I began working out at the gym on a regular basis. I try to be really consistent with my workouts. Some weeks when I'm not feeling sick (or completely sleep-deprived), I successfully work out up to 6 days a week. On a busy week, I average between 2-4 workouts. This past week I was sick for 9 days in a row, but I still made it to the gym for some very light walking routines twice.
So. The scale isn't really budging, but I'm really not worried because my body is toning up. It's tough to get a good comparison picture (mostly because I only took one fairly poor photo as my "before"), but if you take some time to look, you can see that the definition in my belly is much better. The top picture was taken a few days before Christmas, and the bottom picture was taken earlier this week. Not bad for 7 weeks!
I got some great photos and headshots taken lately, and I'll be posting those soon…but I wanted to show you how much my body has changed since December 2011.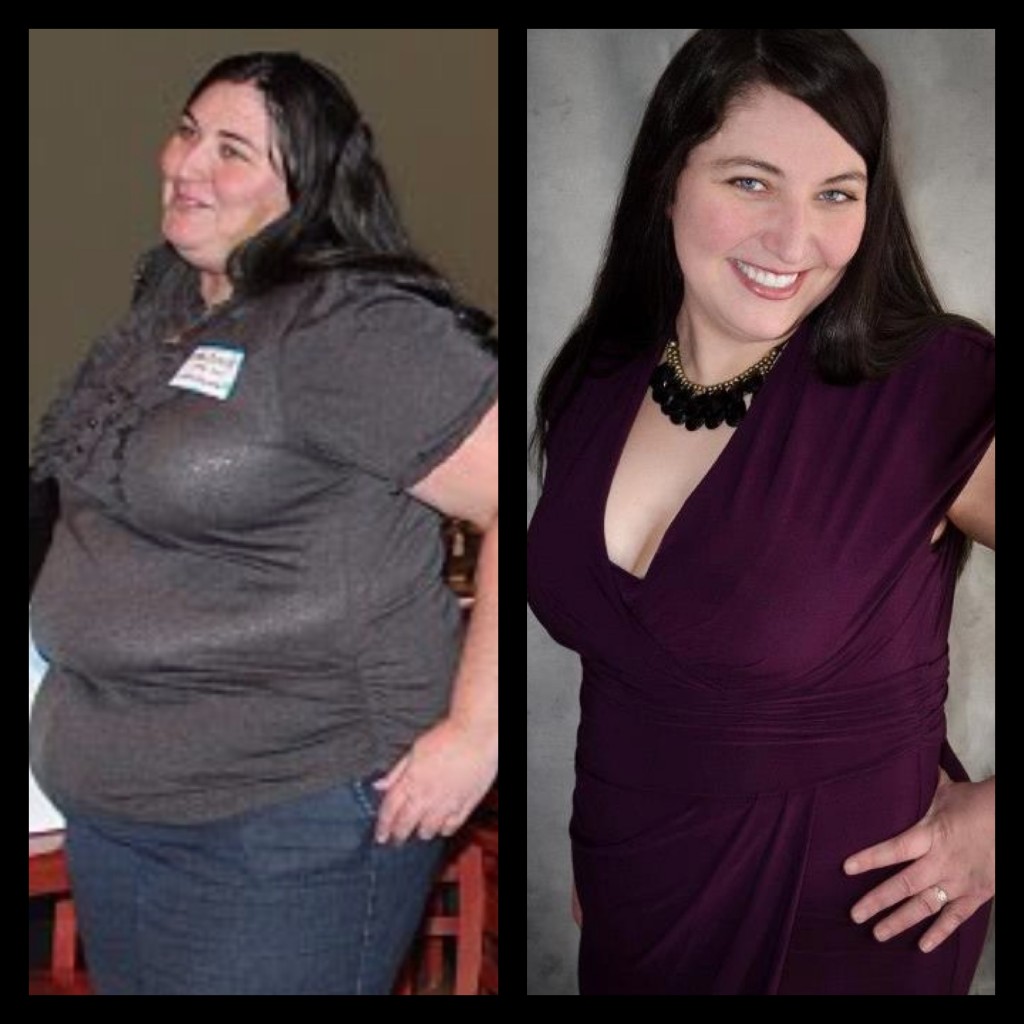 My measurements have changed as such:
Neck 14.5″ (-2.25″)
Bust 42.5″ (-9.5″)
Chest 37″ (-9″)
Waist 38.5″ (-10.5″)
Upper belly 40.5″ (-12.5″)
Hips 45.5″ (-17.5″)
Thigh 29.5″ (-4.5″)
Calf 18.75″ (-4.25″)
Ankle 10.5″ (-2″)
Upper Arm 16.25″ (-3.75″)
Forearm 11.5″ (-3″)
Wrist 7″ (-2″)