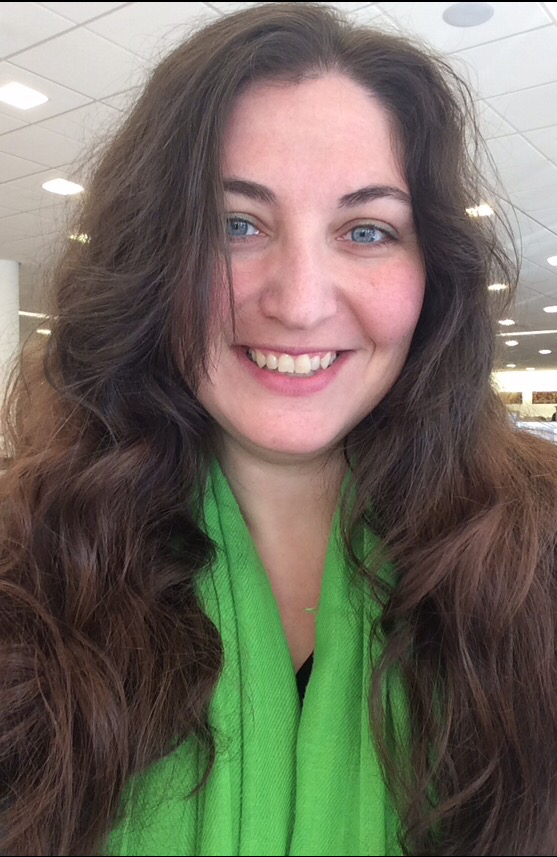 Transparency can be a difficult thing.
When I decided to start Beauty and the Bypass, I was feeling empowered. After years of unsuccessful weight loss attempts, I was ready to proactively change my life. I was motivated to not only be a success for myself, but to inspire other people to do hard things.
Year one was the year of achievement. I went under the knife. I shared my ups, downs, and sideways moments. I hit many numerical goals and shared frequent non-scale victories. I lost 100 pounds in 6.5 months, and was down exactly 130 pounds on my one year "surgiversary." But that was a one-day weight…and possibly a fluke with my scale.
At the beginning, I wanted desperately to be able to glide into Onederland and be under 200 pounds. But on my best and lowest day, I was 241. I hovered between 245 and 255 for the next year, struggling with reactive hypoglycemia, mono, peritonsillar abscesses and some deep mental health struggles. In October 2013, I had a tonsillectomy which resolved the recurring infections and mono. However, within a month of the surgery, I moved from Salt Lake City to Detroit and started a new job. Talk about a crazy whirlwind!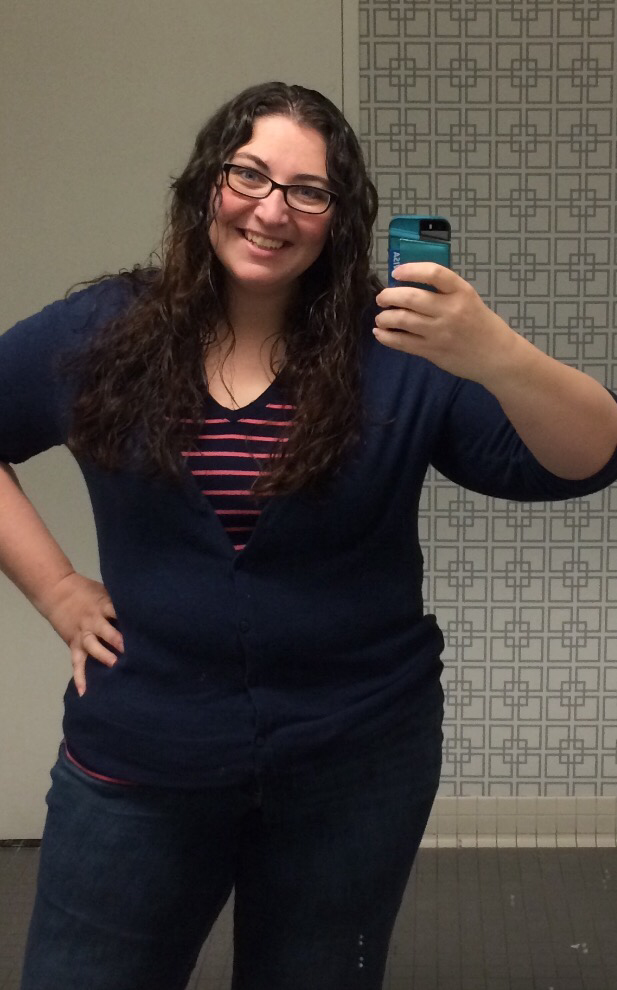 Once I was in Detroit, I had a few personal epiphanies about my happiness. Because I was in a new place, re-establishing friend groups and professional ties…I realized how taxing it was to be "weight loss girl". I was insecure about my weight loss success story because I was still technically obese. While specific numerical weight goals were in my head, my real personal goals were physical health (reduction of comorbid conditions like sleep apnea and hypertension), mental health, and ability of participate in physical activities without my weight/size limiting me. I realized that I had achieved improved health and activity, but my mental health was still lacking.
As a sufferer of depression and anxiety since my teen years, I've tried plenty of medications and met with quite a few mental health professionals. The pills and visits seemed to help me situationally, but I still would get into phases where my coping skills were poor. And whereas food was a frequent coping mechanism prior to surgery, I had lost my ability to medicate with food to a degree. After a long hard look at my life, my happiness, and my health…I decided that blogging no longer brought me the satisfaction it had for over a decade.
So I stopped giving myself arbitrary expectations of writing posts…just because. I got many concerned messages from readers, and I wasn't exactly sure what to say. I was living my life as a healthier woman, and didn't necessarily want the voyeurs of the interwebz to have access to my deepest and darkest. I posted a little on my Beauty and the Bypass Twitter and Facebook pages, but the previous drive to maintain my online success was gone. I declined sponsorships, product reviews, and opportunities to make money off my weight loss success. Some days I regretted it…but it was largely a relief to take myself out of the spotlight.
I knew I'd still want to make occasional updates on the blog, but I feel like most of my gastric bypass story has been told. There are bloggers I adore such as Melting Mama and Eggface who continually update the WLS world on post-op life. But since several people have asked me to give an update, here are a few highlights of 2014.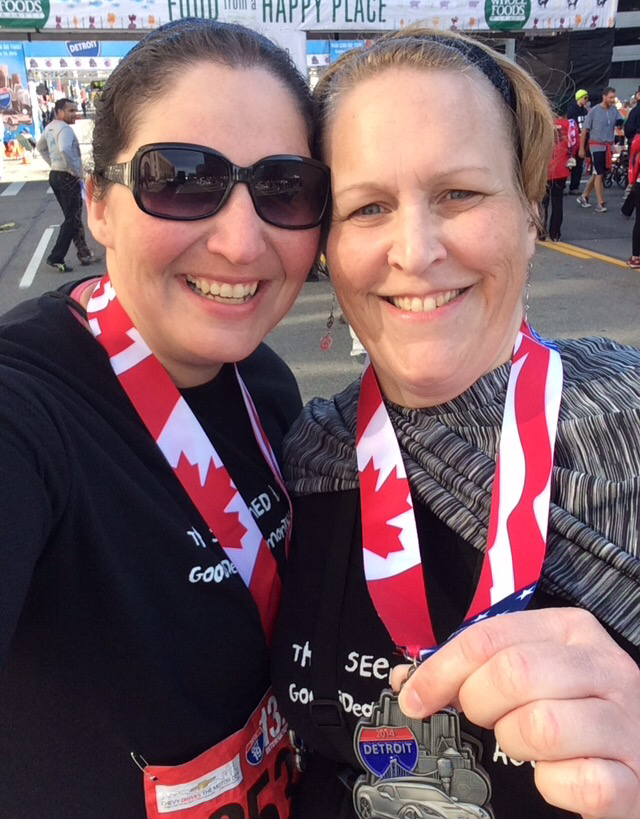 My friend Wendy contacted me and said she was going to be coming to town in October to do the Detroit Free Press international half-marathon. Through her powers of persuasion, i consented. I'm not a runner by any means, and I care about my joints too much to take up rigorous running at this weight. So I walked and jogged 13.1 miles through Detroit and Windsor, ON. It was the most physically taxing thing I've ever done, but I hobbled through the last 2 miles and sprinted across the finish line to get my awesome finisher medal.
I was very into tracking my fitness during the year with my Fitbit One Activity Tracker
 (add me on my Fitbit profile). I made a goal of walking 3 MILLION STEPS in 2015…and I accomplished it. In fact, I ended the year with a total of 3,433,531 steps, which was the equivalent of 1593.95 miles. Also, I climbed 3,748 flights of stairs! But one thing that I learned is that steps alone won't make you lose weight…and an active lifestyle still requires control of what you eat. I was less careful about my intake in 2014, and that's part of the reason I had some regain. I own it, and I'm working on it.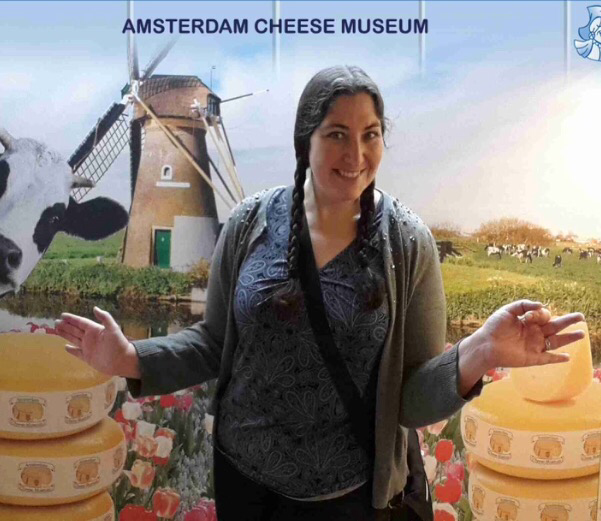 Another highlight of 2014 was my family trip to Amsterdam. When the Bullock family travels, we do so in short intense bursts. With only 4 days in the Netherlands, we crammed in as much excitement as physically and financially possible. We walked and walked and ate and enjoyed time as a family (and I celebrated my 10 year wedding anniversary with Taylor). It was such a happy trip, and I would not have been able to enjoy it so much had I not lost the weight from gastric bypass.
My weight has crept up to 270ish, and my goal for 2015 is to tackle some of this regain. It's hard to stay active through Detroit's arctic winters, but I look forward to spring when I will be able to ride my bike all over my area and spend my lunch breaks wandering through Detroit people watching and taking pictures.
And that's my 3-year post-op update.