Over the past two months, I've begun experiencing one of the dreaded after-effects of gastric bypass surgery: reactive hypoglycemia. Most people who are familiar with gastric bypass know about dumping syndrome, but reactive hypoglycemia can be just as painful and uncomfortable.
Reactive Hypoglycemia (RH) is a condition indicating recurrent episodes of hypoglycemia in people who do not have diabetes. Scientists and nutritionists think that RH is a consequence of excessive insulin release triggered by intake of carbohydrates, but the insulin release continues past the digestion phase, and and beyond the disposal of the glucose derived from the meal. According to the NIH, a blood glucose level below 70mg/dL at the time of symptoms, followed by relief after eating, confirms a diagnosis for reactive hypoglycemia.
Reactive Hypoglycemia symptoms include:
Double vision or blurry vision
Unclear thinking
Sleeping Trouble
heart palpitation or fibrillation
fatigue, depression
dizziness, lightheadedness, confusion
sweating
headaches, tremors, flushing
nervousness, irritability, panic attack
increased appetite, craving sweets
numbness/coldness in the extremities
In severe untreated cases, coma can be a result from RH. It's serious stuff.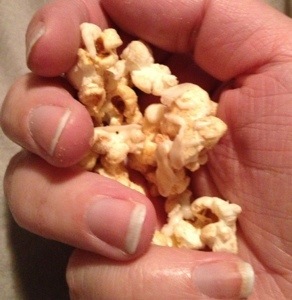 How do you treat RH? By eating. The quickest way to feel better is to eat something that will get your blood sugar up quickly, so sugars and carbohydrates seems to work the best. But having protein and fat will help sustain you so you don't have another RH episode.
Now, I leave a disclaimer that this is NOT to be taken as medical advice, but I'm sharing what I've come up with after tracking my RH episodes and talking to my doctor. I will often have peanut butter and crackers, or some popcorn. Fruit juice usually makes me dump, but a sip or two seems to help me get out of an RH episode. I'll admit, sometimes I'll eat junk food when I sense the first symptoms of RH, and being timely is much more important than choosing the exact perfect thing to eat.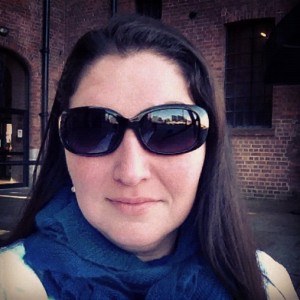 I had my first experience with RH in November in England. I was meeting up with a friend in Liverpool one morning, and the restaurant we planned to eat at wasn't open yet. I nibbled on some turkey jerky, then we walked around Albert Dock for a few hours, then I went to the Beatles Story museum. As soon as I got back in the car, I started getting confused, shaky, weak, and had blurred vision. I knew it was because I hadn't eaten and I actually blacked out for a few seconds. Eating made me feel better very quickly.
The next RH episode was on Thanksgiving. I had a fairly surgery-friendly dinner (turkey, salad, veggies, sf jello) with one exception – I had a little bit of mashed potatoes and gravy. I've been having powdered mashed potatoes for a few months, but mashed real potatoes took me over the edge. I went into dumping mode for about 20 minutes. As soon as the dumping subsided, I laid down and fell asleep immediately. When I woke up, I felt disoriented, my arms and legs were completely numb, and had double vision. When I tried to stand up, I collapsed and started shaking uncontrollably. I got on BBGC and left a message with my symptoms, and everyone agreed it was an RH episode.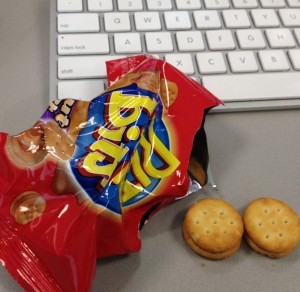 I started tracking the symptoms through the next 10 or so episodes, and I realized that there were two common items : I had done a rigorous workout within the past 24 hours, and it had been more than 3 hours since I'd eaten anything. To date, I've completely passed out 3 times from RH. Every Sunday in the 3rd hour of church, I'd have RH symptoms, so I began packing crackers, granola bars, and other portable items to eat between classes.
I met with my doctor, showed him my log of RH episodes, and he agreed that it was something I needed to take very proactive control over. His main advice to me, which is not what is part of the typical gastric bypass diet, is to eat more carbs. Eat something a little carby with every meal. Eat carbs and protein before and after working out. Stop exercise at the first sign of fatigue. Be intuitive and listen to my body's signals.
My weight loss has been slow the past 2 months, but my body is shrinking. I'm down a dress size, but only about 5 pounds from the beginning of January. I'm exercising hard, my muscles are getting more lean and toned, and I am enjoying an active lifestyle. My body is no longer in ketosis, but I'm okay with that. I'd rather have energy, exercise, and eat more carbs, than be lethargic with a carb and exercise restriction.
Now, if I can only get this reactive hypoglycemia under control!