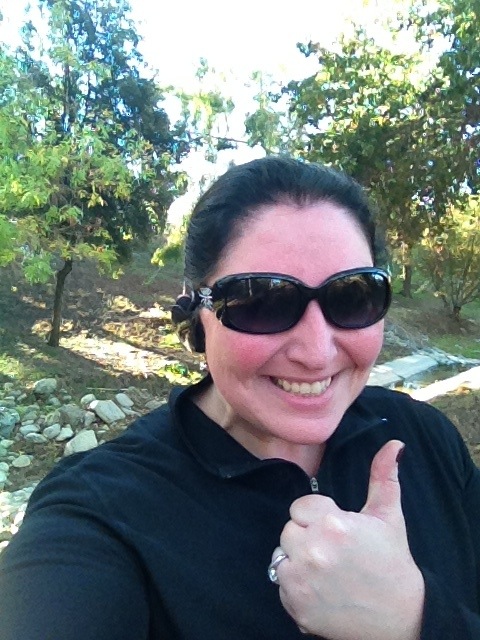 A lot of people hate exercise. But I am not one of those people.
It might not make sense to some people that overweight and obese people love to be active. Despite my weight getting into the upper 300s, I wasn't opposed to exercising just because it required effort. I didn't exercise because I was good at hurting myself. When I start an exercise program, I am gung-ho at first – I feel motivated, I prioritize my time to make sure I fit it into my day, and end up with crazy insomnia from all the endorphins. But then I hurt myself, or over-exhaust myself, and it's hard to start back up again when I'm able.
I've been conservative about exercise since surgery, until about 6 weeks ago. My body was losing weight rapidly solely from my food intake, and I was figuring out how much I needed to ingest for general survival. Because I have been so prone to exercise-related injuries, I wanted to wait for intense exercise until I knew I could do it without doing a number on my joints.
During the summer and fall, it was easy to get in some exercise by walking around my neighborhood or while shopping. I won a bike at a blog event in September, so I did quite a few rides on the Jordan River Parkway until the weather got too cold.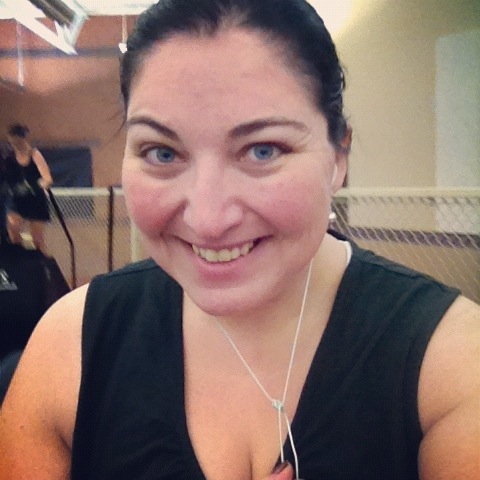 When my family went to England last month, we did LOTS of walking. Some days, we walked around the city for up to 10 hours a day. I felt like I was in a good place with my body to ramp up the exercise. Doing workouts in the cold are aren't good for my lungs (it's a trigger for asthma and bronchospasms, especially when air quality is bad from an inversion). I looked into local gyms, and found out that the Lehi Legacy Center, was not only inexpensive (only $42 per month for a family membership), but there were lots of options to mix up my exercise routine. There's a really nice pool, an indoor track, a large cardio area, and weight room. So far, I've been 11 times in 3 weeks.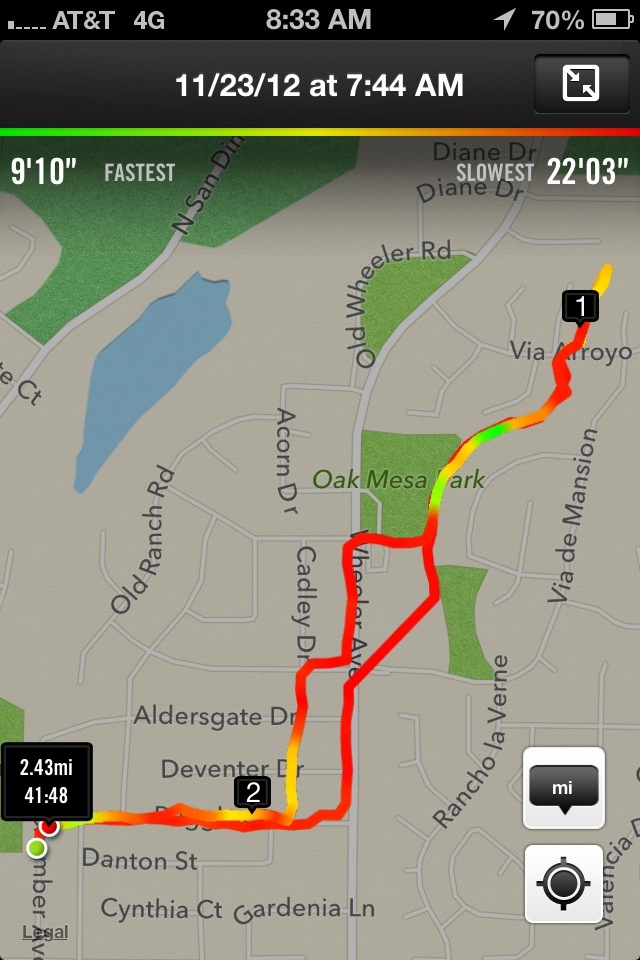 When we went to California for Thanksgiving, Taylor and I decided to try to walk a 5k on Thanksgiving morning. All of my friends were doing Turkey Trots, and I know of any going on locally. My in-laws live near San Dimas Canyon, so my husband and I did a lengthy walk/hike of 4.2 miles (well beyond the 5k I'd planned on). I burned enough calories that I didn't  worry too much about how many calories I ate for Thanksgiving dinner. I did have a reactive hypoglycemia episode after Thanksgiving dinner, but I'll talk about that more in another blog post.
The next morning I was feeling motivated, so I took a walk up through the walking trail in Heritage Park. I was playing around with the Nike+ app, and wanted to see the differences in how many calories I could burn if I threw in a few bursts of jogging. I haven't attempted ANY running since 2007, and that was after losing some weight and being on a consistent gym schedule. I was please to find out that I enjoyed it. I could only run 30-60 seconds at a time, but it was energizing. My only complaint was the shoes I was wearing, so I knew I shouldn't run again until I bought some proper shoes.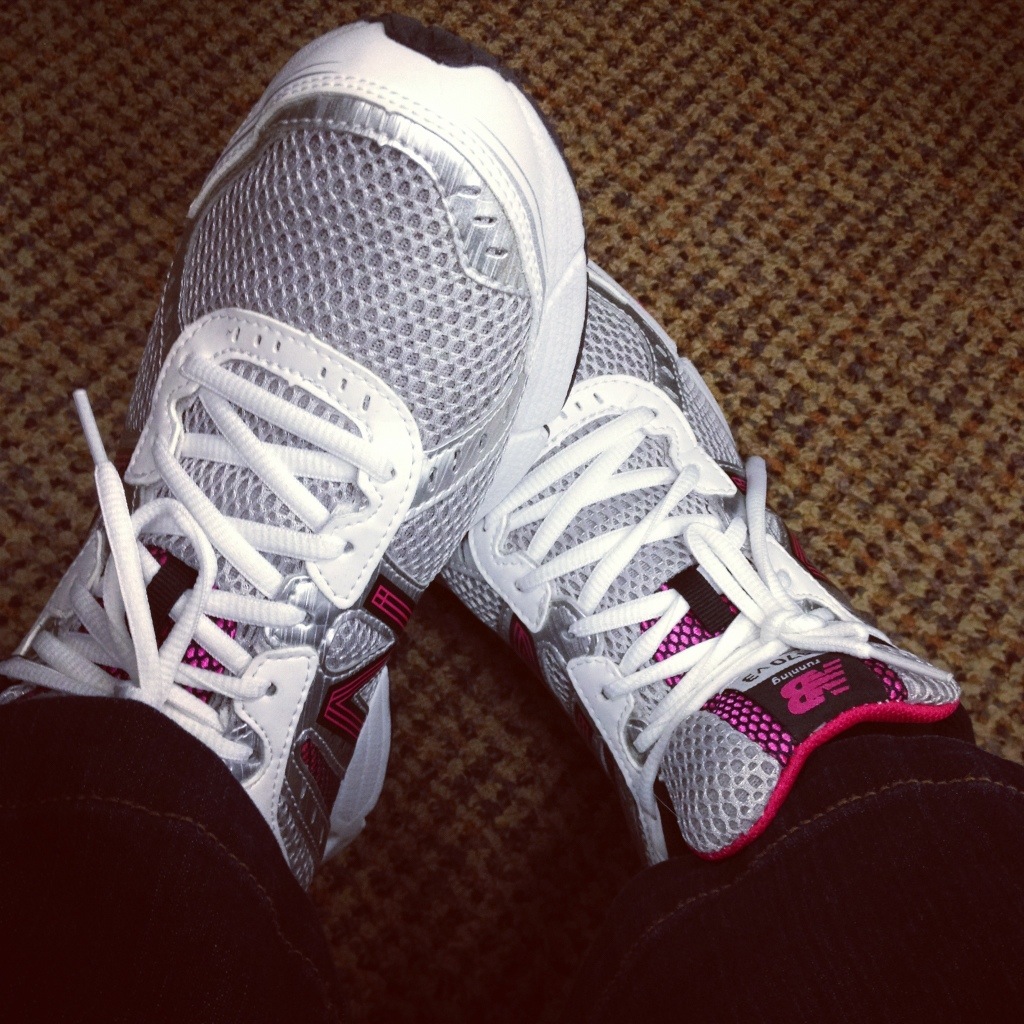 I started looking at websites to see reviews for running shoes, and was blown away at how many preferences for shoes runners have. I wanted to make sure that I chose the perfect shoe if I was making an investment over $100. Unfortunately, I didn't have $100 extra bucks in my budget for a pair of running shoes.
I lucked out while shopping at Nordstrom Rack for some Christmas gifts, and found this pair of New Balance running shoes for only $24. They are quite comfortable, and I like the colors. As silly as it sounds, I was already leaning toward a pair of New Balances because they have NB on the tongue (and NB could also stand for Nicole Bullock) 🙂
I've got a long way to go in my weight loss, but I'm so happy that my body is able to keep up with my spirit again. I am naturally a "go and do" kind of girl, and I like that I have the energy to get a lot more done. It's amazing how much easier it is to get around with 123 pounds off my body.