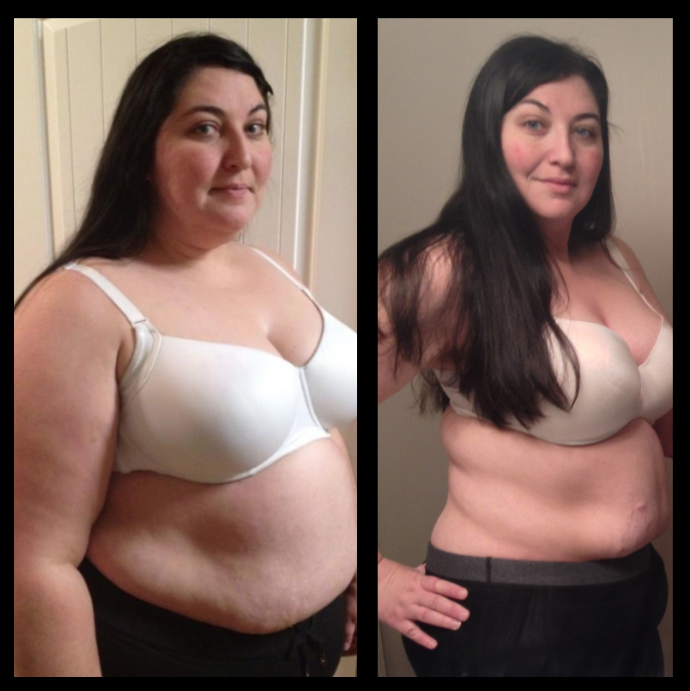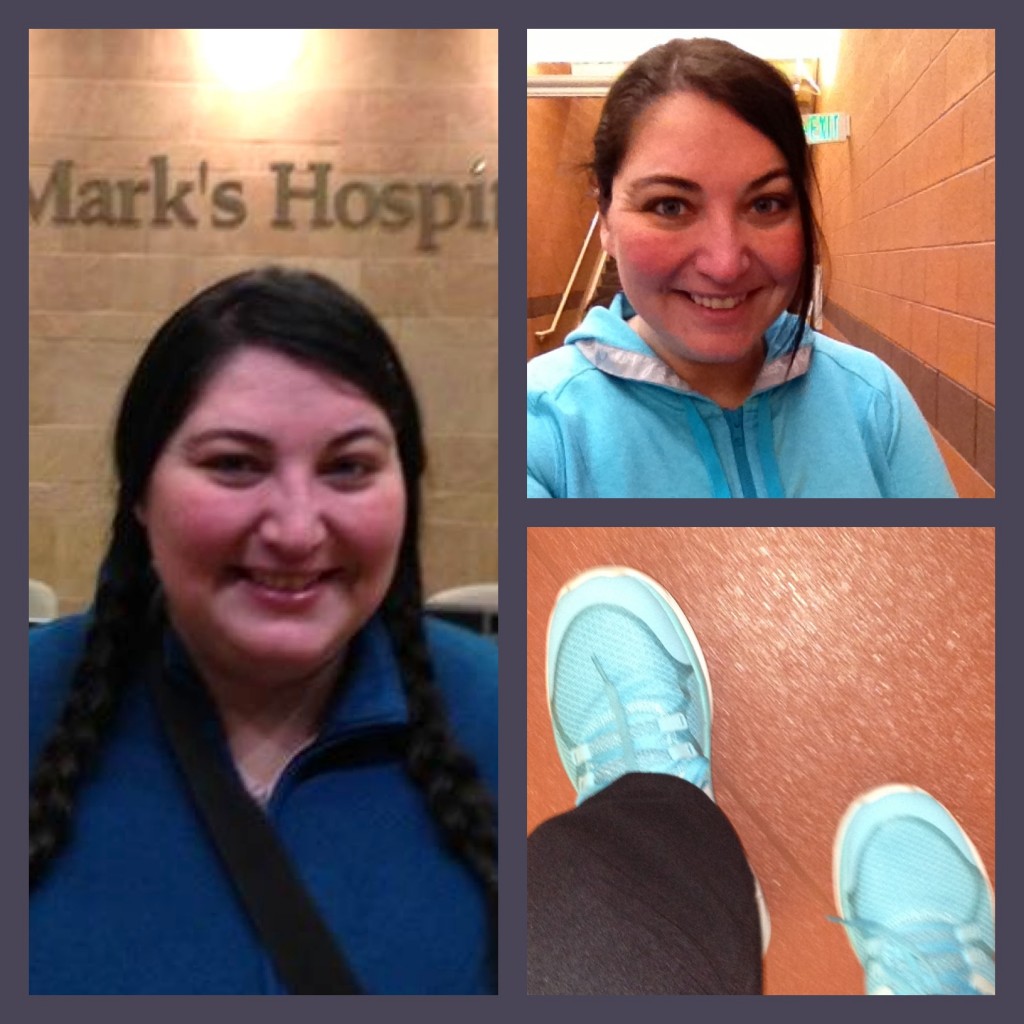 I cannot believe how much my life has changed in the last year. I knew that embarking on gastric bypass surgery would change many things about my life, but this year has been absolutely life-changing. Surgery hasn't just changed the way I eat, it's changed the way I think, act, and do all the little things in my daily life.
If you haven't read it before, I encourage to read this post: Why I'm Having Gastric Bypass Surgery. Reading this post this morning brought tears to my eyes. I was in such a depressed, unhealthy, and hopeless place. I felt stuck, and trying countless diets and fitness plans over a twenty year period hadn't given me adequate results. I needed something more drastic.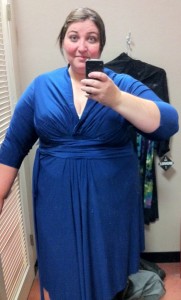 Obtaining approval from my insurance company was the most difficult part of the pre-op process. Not only had I spend nearly 3 years deciding if weight loss surgery was right for me, I had to wait 12 months for Cigna to approve my surgery.  The weight loss surgery approval process is a frustrating formality, and delayed starting my new life by almost a year. That year of waiting brought a lot of sadness and desperation, and I gained weight, despite being on a physician-assisted weight loss plan.
I finally received approval for my surgery from Cigna on January 20th, and surgery was immediately scheduled for February 8th. I started my pre-surgery diet on January 30th and had my pre-surgery evaluation. On this day I weighed in at 373.3 pounds, the highest I've ever weighed. One year later, I weigh 248.0 pounds.
On February 7, 2012, I walked into the foyer of St Mark's Hospital for my roux-en-Y gastric bypass. My check-in time was 6:00 am, and I did not feel fear. I felt hope and joy. I knew that my surgeon, Dr Sherman Smith, was one of the top surgeons in the industry, and I had total confidence in his abilities. There were no surgical complications, and I was out of the hospital 36 hours later.
I've been documenting all of my successes and struggles this year. I have shared my weight loss victories, but also my "non-scale victories." Sometimes when life was tough, I didn't want to write about it, or would just put up a picture for Wordless Wednesday. I attended the Obesity Help conference in Atlanta and spent time with my friends from Bariatric Bad Girls Club. I've done my best to educate my readers by answering questions about weight loss surgery. I participated in the Color Me Rad 5k. I was featured on the local NBC affiliate as KSL's Blog of the Week. I've been nominated for awards, and will be speaking at my first conference in 2013.

I haven't done as many vlogs as I'd originally planned this year, but here's on in honor of hitting the one year mark.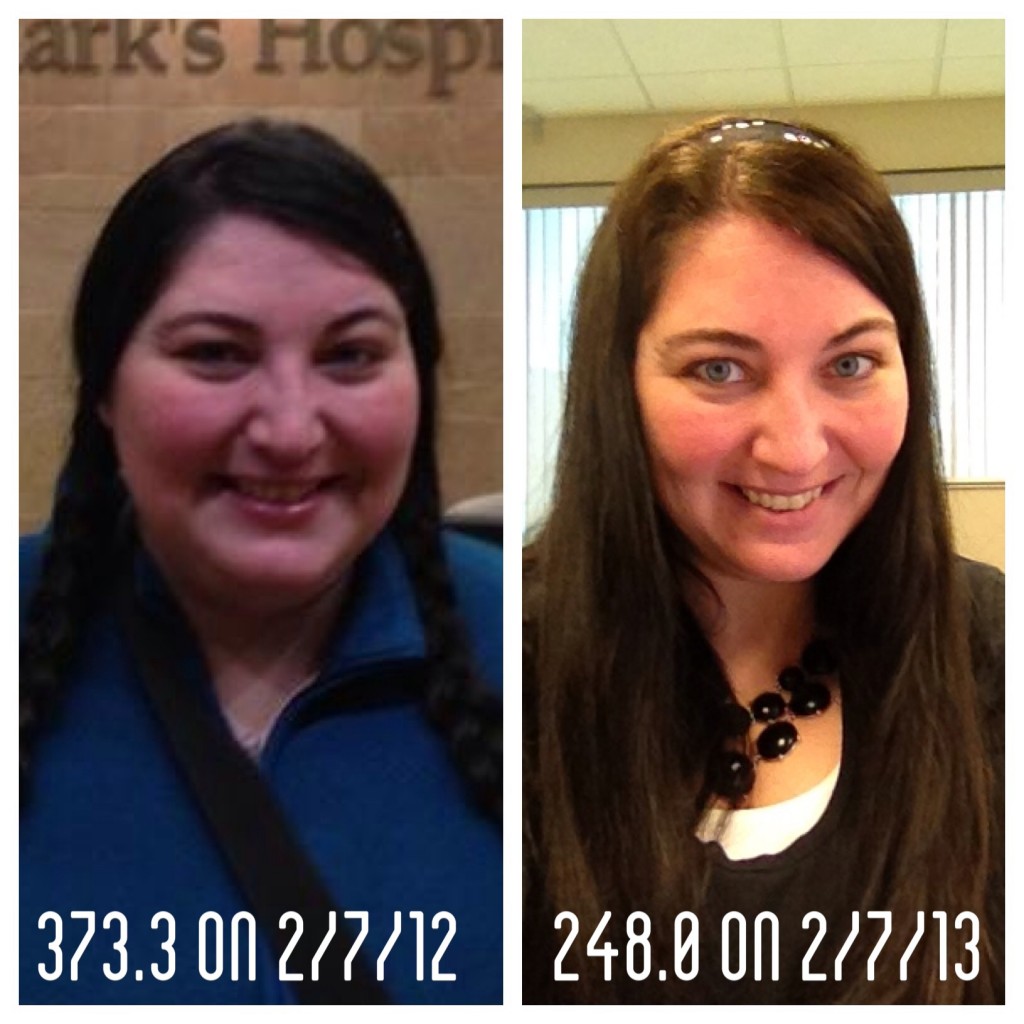 My journey is far from over.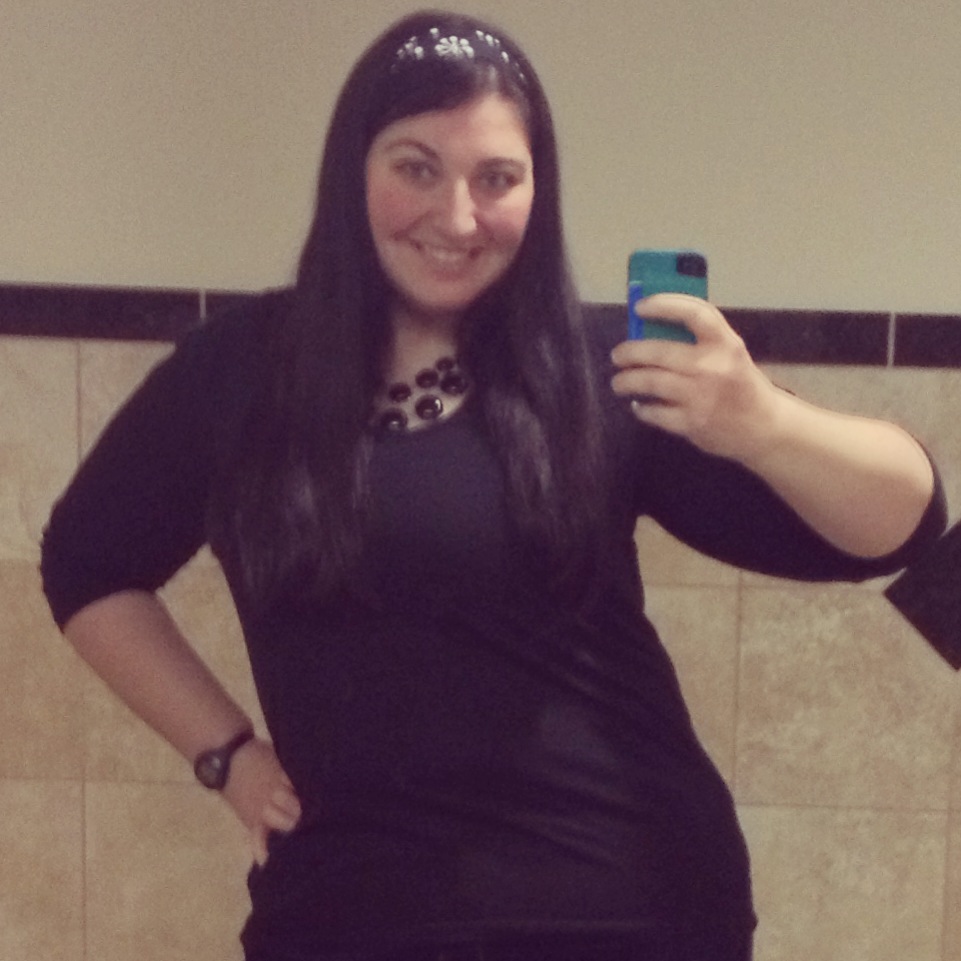 My 125 pounds of weight loss has taken me from a BMI of 53 to 36, which is still technically obese. I am at the lowest weight I've been since 2005, but I have not stopped my efforts. Even though my weight loss has been slow the last two months, my body is still shrinking. I've been in a plateau since the beginning of December, but I haven't slacked off. I currently am attending the gym (or otherwise exercising) 4-6 times a week, and most days I am still eating under 1,000 calories. My ultimate weight loss goal is 170, but my surgeon has recommended 190. That leaves 60-80 more pounds to go.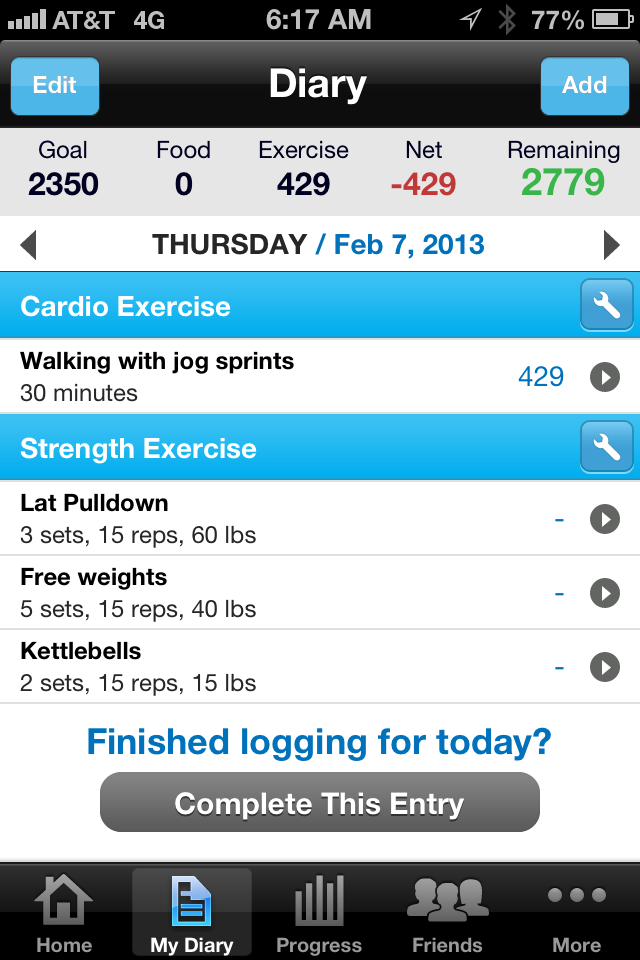 I'm doing most of my tracking in MyFitnessPal (username cuteculturechick). The majority of my workouts are done on the track…and are a combination of walking leisurely, speedwalking, jogging, and sprinting. I try to mix things up, and also spend time lifting weights, swimming, spinning, and going on the elliptical.
Here's a screen shot of what I logged in MyFitnessPal this morning. It seemed like poetic justice that I was in the gym running at 6:00 am today, when exactly one year prior I was walking into the hospital for surgery. A year ago if you'd told me that I would enjoy running, I would have laughed in your face.
So here's to a great year of successes…and to a future filled with many more!