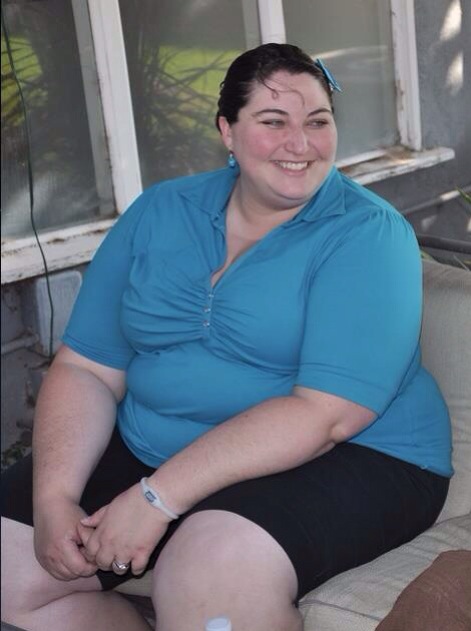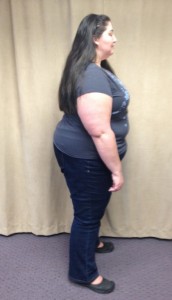 Today was a slightly strange day. I started out by waking up at 3:30 am. Now, I usually have lousy sleeping schedules with my sleep apnea, but I really didn't want to wake up early today. Especially because I needed to have fasting lab work done. I arrived at the hospital and went right to registration. I had to verify my information, pay the deposit for facility charges to St. Marks, and then meet with the pre-admit nurse.
The appointment with the nurse went a little longer than expected, so she told me I needed to wait until after my class to have my lab work. It wouldn't have been too bad for fasting alone, but to go another 3 hours without water was frustrating.
Before my class started, I had to pay my surgeon's deposit and "education fee," which was $1125.  I dropped off a thank you card to Christina, the pre-approval rep in the office, thanking her for all of her hard work and persistence to get my surgery approved by Cigna. I really feel like she went above the call of duty. Next, I was given a big packet of paperwork to fill out and some "before" pictures were taken (both for the surgeon's records and for a photo CD that I'll get at my first post-op appointment).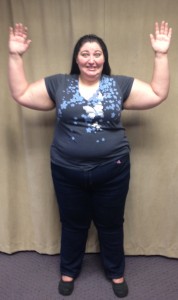 The class was really interesting. It was taught by my surgeon's nurse and one of  the hospital's nutritionists. I found out all about what I need to be doing and eating before and after surgery. I will be getting a pain pump while I'm in the hospital to manage pain levels (since I can't take pills). I will be on a clear liquid diet for the first few days. In addition to the class information, I met Barbara and Cori, who will also be having gastric bypass surgery with me next week. I have a feeling we'll be good friends.
After class, I went back to the outpatient nurses area to get more pre-surgery instructions, as well as two items I need for the day before surgery – hibiclens (antibacterial soap) and Citroma (bowel prep drink). I had to give a urine sample, and then she took my blood work. I was upset when I found out that for the fasting labs, I didn't need to stop drinking water. I was pretty dehydrated at that point, so she had to take blood from my inner upper arm (which left a little hematoma). The best part was that she took my weight – I've lost a whopping NINE pounds since Monday. This pre-surgery diet is working! Today's weight was 363.2.
I finally broke my fast around 1pm, and I was ravenous. Because I had missed all my morning eating, I was good to be a little more flexible on what I ate.  I grabbed some food on the way back from the hospital, and later in the evening I went out to dinner with some Yelp friends. Because I sampled a few things at each meal, I really don't know how to count my calories (and the restaurants don't have nutritional information on a website).
Lunch -kid's bean burrito, chicken soft taco, and a few nachos
Dinner – grilled shrimp and veggies, and veggie enchilada with rice and beans
Dessert – shared a single scoop of ice cream with Rosie
Did I stick to 1000 calories today? My guess is that I went slightly over, but I'm not going to beat myself up about it. I can tell my stomach has shrunk this week, and I'm not able to eat as much as I was even a few days ago. Because I didn't let myself get over-full, I consider the day a success.