Earlier this month, I presented at ObesityHelp's 10th Annual National Convention in Anaheim. I was luck y enough to kick off the event by being the first speaker. My presentation was on how I've used my blog and social media for weight loss support, outreach and accountability. I've been asked by several people to give an overview of my session for those who were not able to attend, and for those who want additional information and resources.
Blogging and social media have been an important component to my weight loss success since gastric bypass surgery. In this presentation, I reviewed my history in blogging and social media, and why I chose to start a new blog to document my weight loss surgery experience at Beauty and the Bypass.
A Tale of Two Personas • Cute Culture Chick and Beauty and the Bypass
When I decided to have bariatric surgery, I was already a well-established blogger, with a blog focused on pop culture, travel, family, and personal memoir. Although I did talk about my health, I didn't feel like my whole gastric bypass experience was a good fit for Cute Culture Chick. So I decided to make a new blog to document my surgery, and that is how Beauty and the Bypass was born. It was a lot easier to come up with content back when I was in the rapid weight loss phase, but I still find topics that are relevant to the WLS community, as well as my personal journey. I am more active on my Cute Culture Chick blog and social media accounts, but I find ways to balance both personas.
Facebook Fan Pages
While a Facebook fan page isn't a good fit for every weight loss surgery patient, it can be a great way to connect with other WLS patients (and people who have an interest in bariatric surgery in general). If you don't want a fan page, be careful about starting a personal page with a WLS nickname – Facebook has been cracking down on anonymous/duplicate accounts. Here are some ideas of content to share on Facebook fan pages.
Weight loss updates
Non-scale victories
Comparison pictures
Sharing articles/blog posts
Twitter
Follow hashtags to find relevant users and news (#WLS, #RNY, #GastricBypass, #VSG)
Be conversational
Share confidential information over direct message (DM)
Pinterest
Make boards for recipes and food ideas
Share your transformation photos
Connect with other WLS patients by commenting, liking, and repinning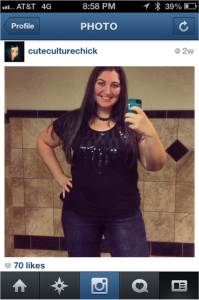 Instagram
Show a visual glimpse into your life (what you wear, where you go, what you eat, etc)
Be involved in memes (eg. Throwback Thursday #tbt)
Don't use too many hashtags
Like, follow, and comment
YouTube
Record in landscape
Upload in HD
Use keyword-rich titles and descriptions
The most successful videos are under 2 minutes
Fitness Apps
MyFitnessPal
Nike
Fitocracy
RunKeeper
Strava
FitBit
Dark Social (non-public communication online)
Facebook Messenger
Twitter Direct Messages
IM
Email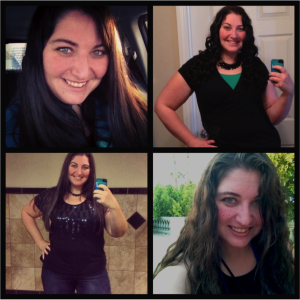 Selfie Tutorial
Mind your lighting (not too much direct light or backlight)
Angle (position camera higher than head, with head slightly tilted)
Steady Hand (brace arm against body/wall/tree for a clear picture)
Crop (mind the rule of thirds)
Take more than one pic (just in case)
Social Media Advice from the Trenches
Take it offline – become friends in real life with your online connections
Pre-approve pictures before tagging
Don't abuse #hashtags
Focus on quality over quantity (you don't need to be friends with everyone)
Just because you can, doesn't mean you should
It's okay to take a break – return when you're ready