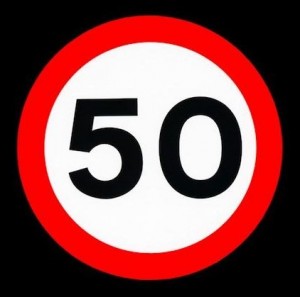 Today was a milestone I've been excited about for the last week or two. I've never lost 50 pounds – ever.
BUT NOW I HAVE!
This morning I stepped on the scale, and I weigh 323.0 – Which means I've lost 50.3 pounds. It comes at a good time, because today is my 8 week mark since surgery. Everyone who I've talked to who has been through weight loss surgery told me that the weight loss will happen so fast, you can hardly believe it. And they were completely right – I can hardly believe it.
If you've followed my blog through my journey, you know that there have been a lot of bumps in the road. I've been dealing with pretty significant fatigue, I haven't been able to work full-time hours consistently, and I've been in the ER a few times. I've cried in frustration when I've wanted to do things that my body hasn't let me do (good and bad). I've met some ridicule by people who think that I chose to go the "easy way out" with surgery. It hasn't been easy, but has it been worth it? Absolutely!
I still have a long way to go – I'm only 25% of the way to my goal weight. The next milestone I'm excited for is the 75 pound mark – at which I'll be under 300 pounds for the first time since 2008.
Measurements:
Neck: 15.25 (-1.5)
Bust: 48 (-4)
Chest: 42.5 (-3.5)
Waist: 44 (-6)
Upper Bulge: 48 (-5)
Hips: 57.5 (-4.5)
Thigh 30.5 (-3.5)
Calf: 21 (-2)
Ankle: 11 (-1.5)
Bicep: 18.25 (-1.75)
Wrist: 7 (-2)