When it comes to non-scale victories (NSV) this week, I had two. I fit into a pair of jeans a size down (24, instead of 26 or 28) and I fit into this black dress than hasn't fit me well for over a year and a half. It's a size 22, and I was wearing dresses (with stretchy elastic) in size 26. I was still self-conscious about my tummy bulge in it; but, I look forward to being down a little bit more so I can fit into the largest size of Spanx.
I posted this photo on Facebook, and got a flood of positive comments. It really made my day! I don't think I've ever got 80+ "likes" on a photo. Ever. I've also been getting random friend requests and message from friends-of-friends saying that they are "inspired" by my story. Every time I hear positive feedback, it makes me happy that I decided to publicize my journey.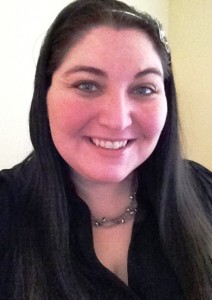 Today was a busy Sunday for my extended family. My cousin Jayna's adoption was finalized this week, and she was blessed in sacrament meeting today. It was also another cousin's missionary homecoming. They were held within minutes of each other, and I had to zoom across the valley to catch Elder Parry's report. I knew I'd be exhausted today, so I laid in bed for most of the morning so I'd have energy for the festivities.
After the meetings were over, my aunt and uncle hosted a luncheon in honor of my cousin. They always put on a great spread, but it was hard to pass up the stuff I love like fresh veggie trays and croissant sandwiches. Instead, I got a scoop of chicken salad, a little bit of cheeseball and ate it with a few wheat thins. My aunt makes delicious mint brownies, and I had a hard time taming my sweet tooth. I took the tiniest chunk piece on the place (about 1in by 0.5in), licked off the mint frosting, and let the fudge melt in my mouth. I didn't eat the actual brownie, but it was nice to get the taste of a favorite dessert.
I sputtered out around 4pm (after 5 hours of family fun) and went home. I got straight into my pajamas and rested all evening. It's frustrating to be completely drained of energy like this, but I know that adequate rest is key to my recovery. I need to be patient with myself, even when it's not fun. I'm hoping to get up to 6 hours of work per day this week.
Food diary:
Light yogurt
Half a string cheese stick and a few pieces of deli meat
3 TB of chicken salad, 3 crackers, and some cheese spread
Mint topping off of a brownie
Sauce, cheese, and a meatball off a leftover Subway sandwich
3oz apple juice
Protein shake made with coconut milk and Syntha 6 mix