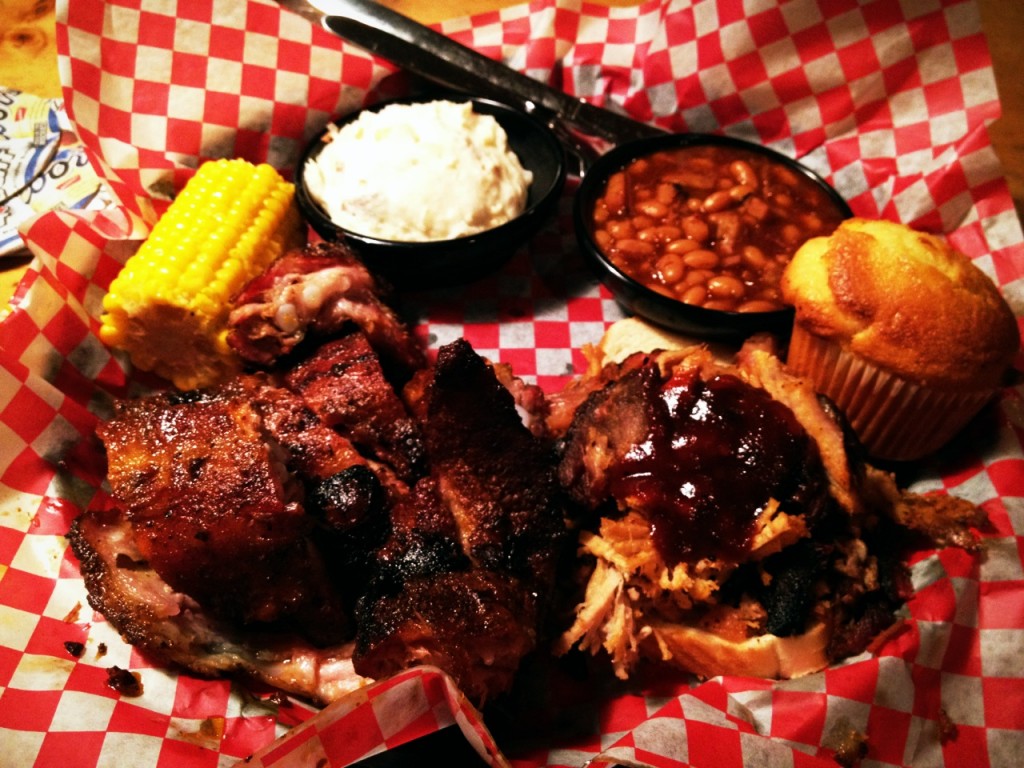 When my surgery was scheduled this week, it was only two days after I found out that my insurance approved my surgery. In addition to the actual surgery, I had to schedule an ultrasound of my gall bladder and an upper GI endoscopy. Once the scheduling was done, I was told it's time to enjoy the food that I love, because my pre-surgery "crash diet" was about to begin.
This mean I only had 4 days to fit in meals of my most favorite foods. That's not a lot of time for a foodie like me.
Now, I've already been tapering down the volume of food I consume since after the holidays, and since I stopped drinking soda, I'm able to eat MUCH less than I used to. This is a good and a bad thing – it's easier to transition into my pre-surgery diet, but it makes "deathbed bingeing" very difficult. Here's a rundown of everything I ate in the last 5 days:
Beyond Glaze doughnuts (I cut them up and shared them with coworkers)
Great Harvest oatmeal chocolate chip cookie
California burrito from Beto's
Pork barbacoa salad from Cafe Rio
Steak, mashed potatoes and gravy, and 3 rolls from Texas Roadhouse
Blue Coconut cream slush from Sonic
Dulce de Leche shake from Del Taco
Green curry pot pie and mango sticky rice from Chabaar
Ben and Jerry's Red Velvet Cake ice cream
Monte Cristo sandwich
A platter of BBQ rib tips and chopped pork with all the trimmings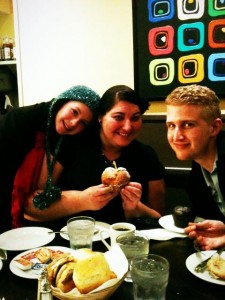 I also attended two fun get-togethers with friends, which centered around food. Friday night, I got together with Jen, Rosie, and Davey at Gourmandise so I could have my last gourmet pastry – the Peach. I also had bites of English bread pudding, chocolate muffin, and sips of Rosie's Belgian hot chocolate.
Saturday I went to the #BeehiveBuzz tweetup at the Beehive Cheese Factory in Uintah. We toured the factory, sampled their unique artisan cheeses, mingled with my local Twitter friends, and had a potluck. The hardest thing for me was to not drink the soda! There was a cooler full of gourmet sodas, and the vanilla cream and orange cream sodas were screaming my name. Luckily, I did not cave to temptation, and have made it 9 days soda-free.
And how do I feel now? SICK! I haven't eaten this much rich food in a short amount of time before. I feel sluggish, my belly aches, and I actually look forward to beginning my pre-surgery diet in the morning. This will consist of 1000 calories a day, with 2 protein shakes a day and one a "sensible" lean protein meal. I'm also meeting with Dr. Smith in the morning for a follow up appointment, since it's been almost a year since my initial surgical consultation.
If you were about to undertake a completely new way of eating, what would be your last supper? Or suppers?