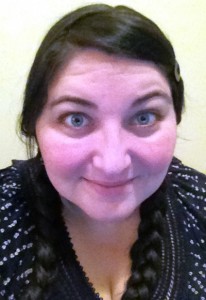 Some days I have a lot of energy. Some days I don't.
While I was on FMLA, I had the luxury of resting, lounging, or sleeping as much as I needed to. Being back at work doesn't allow me to follow my body's cues when I'm needing to rest. If I push myself at work, that means I pay the consequences at home.
I got to work just after 8. By about 1pm, I was SO tired. I had eaten a light lunch of minced up deli turkey with some melted Laughing Cow cheese. I didn't even finish half of it before I got shaky and nauseous. I ran to the restroom and lost my lunch. When I returned to my desk, I was dizzy and lightheaded. I figured my blood sugar was too low, so I had a few sips of juice and water. Five minutes later, I lost that too. I didn't feel safe enough to drive home, so I sat back in my chair and tried to get my bearings. I left shortly after.
Because I wore myself out so much, I easily fell asleep and took a 3 hour nap. When I woke up to eat, I had a hard time keeping down soup. I had a hard time keeping down water. I felt too tired to do anything but lay in bed and be on my computer a little bit. As the night has dragged on, my body has broken out into hives. This is the 3rd time it's happened since surgery, and all three times have been on days I've overdone it.
In an attempt to avoid reckless vomiting and widespread rashes, I REALLY need to listen to my body and stop before I'm too worn out. I'm trying to work myself (slowly) back to full time hours, but I really can't handle more than 4-5 hours without rest. I have the option to work some hours from home, but by the time I get in bed to nap, my mind is gone for the night.
Food diary:
2 oz Light yogurt
3 oz Protein shake
Deli turkey and Laughing Cow wedge (lost it)
1 oz Pomegranate Blueberry Trop50 (lost it)
2 oz cream of vegetable soup
2 oz marinara sauce, cooked mushrooms and melted cheese
1 TB peanut butter